The sailing adventures of the Steine/Jorgensen-family
July 1st 2003, Steinar (36), Guro (30), Hakon (3 1/2) and Olve (9 weeks) left Drobak in Norway for their sailing adventure. 3 years will take the around them world.
In our Bostrom 37 "s/y Marialene" we are planning to sail the oceans. The trip starts in Norway and goes down the coast of Europe to the Canary Islands. From there the plan is to sail over the Atlantic Ocean to the Carribean (2003) and further on through the Panama Channel and into the Pacific (2004).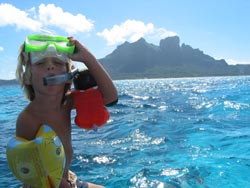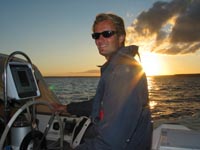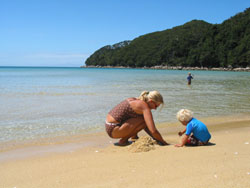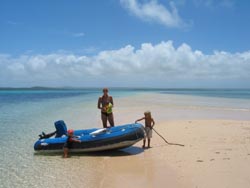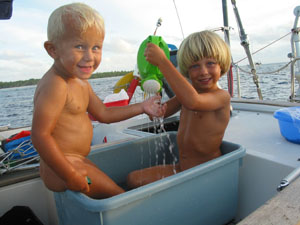 The trip continues to New Zealand, New Caledonia, Vanuatu and Australia. Then we head for Indonesia, Singapore, Malaysia and Thailand (2005), across the Indian Ocean to Sri Lanka, Maldives and to the mouth of the Red Sea. Through the Suez Canal, into the Mediterrean, through Gibraltar and back up to Norway (2006).
Our e-mailadress is: symarialene@hotmail.com